Why choose edt?
Free initial consultation and design service
Expert advice from experienced edt Security specialists
Professional installation from highly trained engineers
24 hour help desk support and emergency call out
Comprehensive maintenance and warranty contracts
Welcome to edt Security Solutions
We Design, Install, Maintain and Upgrade Intruder alarm, CCTV and Access control systems in Domestic and Commercial premises across the North of England.
To make sure you get the right security system for your needs, and not a one size fits all package email us or call 01274 551520 now to arrange your FREE, NO OBLIGATION SECURITY SURVEY.
Intruder Alarms Bramhope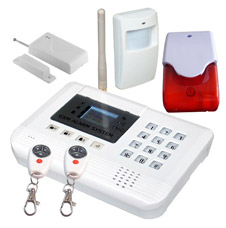 Although the likelihood of your home being robbed is limited, it is still a sensible idea to improve your home's security. For most people, their home is the most expensive investment they will make. Therefore, it makes sense to safeguard your most valuable item, and the valuable items within it, from possible intruders.
Home security systems nowadays are both effective and affordable. They help you keep burglars and other criminals at bay, all for a minimal expense. When you are looking for the best intruder alarms Bramhope has available to protect your property and possessions, turn to EDT Security. Our alarms keep your loved ones safe, making them highly valued, while still affordable.
Intruder alarm systems are a sophisticated combination of electronic devices containing sensors and a low-voltage power system connected to the main control panel. When the system's signals are interrupted, the alarms are triggered to warn you or your neighbours of the intrusion and to hopefully warn the burglars that it's time to leave!
EDT install the best intruder alarms Bramhope has to offer. Not confined to just burglary deterrents, they include early warning alarms for fire or carbon monoxide and panic buttons for manual alarm signals. Designs range from small noisemakers to complex communication systems, dependent on personal preference and the amount of money an individual has available to invest on their home security.
The benefits of having an alarm system aren't limited to discouraging potential thieves. With the installation of a security system, you may well be the recipient of a significant discount on your homeowner's insurance. Your alarm system may pay for itself in more ways than one.
The types of intruder alarms Bramhope has available are immense and here at EDT, we can advise you on specific systems to suit your particular needs and we offer a vast range of options dependent on these requirements. You can select from a ?bell-only alarm' to indicate to neighbours or passers-by that an intrusion has taken place, to fully monitored systems whereby the monitoring company will notify the relevant emergency service departments in your absence. Fully extensive maintenance contracts are also an option, which can often highlight and reduce any faults in the system, thus preventing alarm failure or false alarms.
The more sophisticated intruder alarms Bramhope currently has available include independent features that allow the alarm service company to identify the zone that was triggered, the time and even the type of intrusion. They can initiate different actions reflecting different types of problems (for example; different alarms for burglars than for fire) and can make automatic calls to the police or fire departments, assuring the quickest possible action, thus keeping any damage to an absolute minimum.
At EDT we can install the best intruder alarms Bramhope has available. Our alarms also allow for automatic calls to the homeowner's telephone, informing them of emergencies. Homeowners can also provide a list of other contacts to call if the owner is unreachable. For the ultimate in security and tracking, intruder alarm systems can be attached to video surveillance systems. This allows real-time remote monitoring of the property, even in the homeowner's absence.