Why choose edt?
Free initial consultation and design service
Expert advice from experienced edt Security specialists
Professional installation from highly trained engineers
24 hour help desk support and emergency call out
Comprehensive maintenance and warranty contracts
Welcome to edt Security Solutions
We Design, Install, Maintain and Upgrade Intruder alarm, CCTV and Access control systems in Domestic and Commercial premises across the North of England.
To make sure you get the right security system for your needs, and not a one size fits all package email us or call 01274 551520 now to arrange your FREE, NO OBLIGATION SECURITY SURVEY.
CCTV Bingley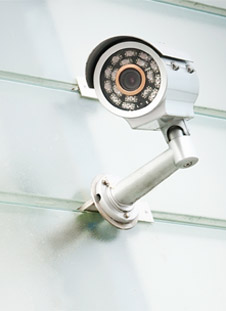 Nobody wants to be the victim of theft and the sense of invasion and intrusion to privacy can leave a feeling of vulnerability and fear that will last a lot longer than the duration of a break-in. As such, CCTV systems are rapidly becoming a normal part of everyday life and an important weapon in the fight against crime to protect either your business or your home.
Whilst the installation of security cameras within your home might seem excessive, there is no question that they will play a huge part in deterring thieves from it. In fact, it is highly likely that a CCTV camera alone will be enough to convince a prospective thief to go elsewhere, since the risk of being caught is prevention alone. For the most effective CCTV Bingley can offer, contact EDT Security Solutions.
We provide a range of security systems for both domestic and commercial use. By carefully mixing and matching various components, we can design the ideal alarm system for your specific needs. Alarms, motion detectors, security lighting and a broad selection of security cameras and recording equipment are just some of what we can provide.
EDT Security has been serving the North of England since 2005, helping customers to install the most superior CCTV Bingley has available. We offer a free, no-obligation security survey of your property to discuss any questions or concerns that you might have and to ensure that we design and recommend the best possible system for your needs.
Often, the simple presence of a camera can act as enough of a deterrent to prevent burglary and more often than not, a burglar will avoid a property that has CCTV installed than one that doesn't since they will opt for a lesser-secured property that doesn't carry the same risk. For some properties, a fixed camera may be more than enough, whilst others might require cameras that can tilt, zoom and pan to better suit their purposes.
As part of our initial security survey, our trained experts will determine the most beneficial locations for both the security panel and the cameras themselves. The proper positioning of the cameras should never be underestimated since it is essential that you have a clear view of all vulnerable areas.
Fortunately, our security systems and accompanying CCTV cameras are installed by expert engineers. In addition, we will schedule the installation at a time that is most convenient for you. Your time is valuable, so we are more than willing to come to your home or office after working hours or on weekends to take care of the installation.
Your premises, type of security system required and personal needs will all play a huge part in the type of system that you have installed and at EDT, we provide both wired and wireless security systems, dependent upon these requirements. Contrary to popular belief, wireless systems cannot be interfered with by any other signals such as mobile phones and our fully trained engineers can even integrate the cameras and digital recorders with your LAN or WAN so that you can view your home or property over the internet when you are absent from the premises.
EDT Security provides an exceptional service that does not end when the installation is complete. To the contrary, you will receive a fully comprehensive servicing agreement that includes digital video recorders, IP camera installation, network video recorders, covert CCTV systems and remote viewing access.
Without doubt, EDT offers the most comprehensive, cost-effective CCTV Bingley can give you; providing an extensive selection of viewing and recording features that enable you to watch what is happening in real time or delayed time and even to record all movements in your absence to ensure the utmost of safety and security for your property, possessions and people inside of it.