Why choose edt?
Free initial consultation and design service
Expert advice from experienced edt Security specialists
Professional installation from highly trained engineers
24 hour help desk support and emergency call out
Comprehensive maintenance and warranty contracts
Welcome to edt Security Solutions
We Design, Install, Maintain and Upgrade Intruder alarm, CCTV and Access control systems in Domestic and Commercial premises across the North of England.
To make sure you get the right security system for your needs, and not a one size fits all package email us or call 01274 551520 now to arrange your FREE, NO OBLIGATION SECURITY SURVEY.
CCTV Systems Garforth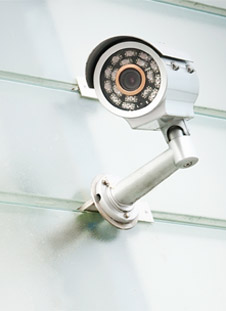 Closed Circuit Television (CCTV) Systems have become a typical sight in our everyday life. They play an important part in maintaining our security, protecting us from crime in both our homes and our businesses.
There are more than 2.5 million CCTV cameras keeping a careful watching on everything from shopping centres to cash machines across the UK. Although privacy issues are a concern for many, the systems' proven track record in preventing crime means that they are likely to remain in use.
At EDT we are suppliers of the best CCTV systems Garforth has to offer. We know that there is little doubt that CCTV can promote the feeling of security in the same way that the threat of being caught on camera is proven to reduce actual crime within the criminal fraternity and installing a system within your home or workplace needn't be as expensive as you might think.
Without doubt, criminals are far more likely to avoid a property that has a security system installed, than one that doesn't since it only makes sense that they will opt for a lesser-secured property that doesn't carry the same risk. Only a complete fool would attempt a burglary in full view of a camera and the good news for homeowners with CCTV installed, is that these fools are more often than not captured, thanks to the high quality recordings that these home security systems can provide.
Anyone who has experienced a home burglary will tell you have invasive and traumatic an experience it can be. To avoid ever having to go through it, it is wise to consider installing the best CCTV systems Garforth can provide. Even if your home or business is burgled, you will at least have the satisfaction of knowing that your home security system has helped to catch and prosecute the thieves.
Thanks to the installation of security cameras, major reductions in crime have been observed. With the addition of one of the CCTV systems Garforth offers, you can protect your home and property with one of the increasingly popular and affordable methods of security.
If you are looking for an excellent crime deterrent, look to the CCTV systems Garforth has available. Potential burglars and thieves will reconsider invading your property when they see that you have a visible and effective deterrent against crime.
CCTV has the added benefit of providing an extra level of security for elderly or vulnerable people living alone. It will provide them with the ability to see who is at the door before opening it to a potential criminal. This gives people peace of mind and the ability to feel safe in their home.
Here at EDT Security, we can provide you with the finest CCTV systems Garforth has available and will help you to protect your home to the best of your ability. Our CCTV systems protect your home with a visible and effective deterrent against all manner of crimes and we can even provide you with the equipment and software to view your property remotely over the Internet (to include your mobile phone) in order that you can keep an eye on what is going on, even in your absence.
There is little doubt that CCTV helps to reduce fear since it is only natural that people will feel safer when under the protection of a camera. As such, it is hardly surprising that potential criminals are less likely to attack in areas where cameras are visible ? thus providing the homeowner absolute peace of mind that not only is their property safe, but also their loved ones.