Why choose edt?
Free initial consultation and design service
Expert advice from experienced edt Security specialists
Professional installation from highly trained engineers
24 hour help desk support and emergency call out
Comprehensive maintenance and warranty contracts
Welcome to edt Security Solutions
We Design, Install, Maintain and Upgrade Intruder alarm, CCTV and Access control systems in Domestic and Commercial premises across the North of England.
To make sure you get the right security system for your needs, and not a one size fits all package email us or call 01274 551520 now to arrange your FREE, NO OBLIGATION SECURITY SURVEY.
Alarms In Bradford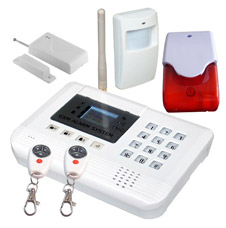 Every home and business has its own special security needs. Yet too often it may seem like security companies are offering the same cookie-cutter systems for everyone. If a system is too difficult to use or causes too many inconveniences, it is less likely to be used, simply becoming a waste of money, while you and your property remain at risk.
EDT Security Solutions take your security seriously and specialise in all manner of security alarms in Bradford. We will endeavour to meet all of your security requirements and pride ourselves in our ability to offer alarm systems that are specifically designed with each individual property in mind.
A member of our fully trained team will initially visit your premises and carry out a free, no-obligation, detailed inspection. They will take note of any potential risk areas and work with you to advise and determine the most appropriate security system for your property.
Our systems are made up of much more than simple burglar alarms. We offer security lighting and motion sensors to protect you and your property from a variety of hazards. We also have a number of security camera and recording options for both domestic and commercial use, including time-lapse that can be saved to hard disk, or multi-image continuous monitoring and recording.
There is no question that modern day living involves many unsightly, yet unavoidable wires and some homeowners will quite simply shiver in horror at the prospect of extra wires adding to the problem. As such, there are now numerous wireless systems currently available on the market and there is no question that they are equally secure and reliable as their wired counterparts.
Our wireless systems are also convenient for listed buildings that cannot have walls interfered with or interiors where cabling would be unattractive. If your needs change down the line, our wireless systems can easily adapt, with new features added on to the system. Additional features that we offer include fire detection, one-touch operation, and notifications sent to your mobile phone if your system is activated.
Since 2005, EDT have installed security alarms in Bradford and throughout the North of England and during this period we have taken time to develop an understanding of what our customers require. We are fully aware that your time is valuable and will perform any security installations at a time to suit you and our engineers work around the clock to include evenings and weekends to make sure that we provide the best possible service to our customers.
nce the security installation is complete, here at EDT we provide a fully comprehensive 24-hour customer support service and even offer emergency call outs if your system develops an error. Furthermore, we offer comprehensive maintenance and warranty contracts, to ensure that your system is well maintained and does the job that it is after all supposed to do.
Regardless of whether you are protecting your home or your business, a fully comprehensive security system will give you peace of mind and protect your loved ones, employees and property. Additionally, you might even reap some financial gains by installing your alarm system since many insurers will reduce premiums with the addition of a well-designed security alarm that has been installed by a reputable company such as EDT.
Whether you seek a reputable installer of alarms in Bradford for a small domestic property or a large commercial building, EDT Security Solutions can create the perfect security system to suit your specific requirements. Our highly skilled engineers are fully trained with in depth and up-to-date knowledge of the latest legislation, to ensure that your system fully conforms to any new regulations and insurance requirements.