Why choose edt?
Free initial consultation and design service
Expert advice from experienced edt Security specialists
Professional installation from highly trained engineers
24 hour help desk support and emergency call out
Comprehensive maintenance and warranty contracts
Welcome to edt Security Solutions
We Design, Install, Maintain and Upgrade Intruder alarm, CCTV and Access control systems in Domestic and Commercial premises across the North of England.
To make sure you get the right security system for your needs, and not a one size fits all package email us or call 01274 551520 now to arrange your FREE, NO OBLIGATION SECURITY SURVEY.
Alarm Systems Bramhope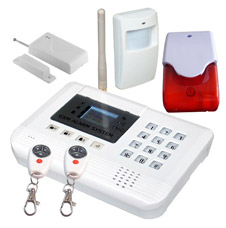 Homeowners invest a great deal of money in their homes, both in the initial purchase and in the furnishings of the home. Yet when it comes to the protection and security of their investment, such as a home security system, they spent next to nothing.
As providers of the best alarm systems Bramhope has to offer, our alarms can be purchased and installed at a minimal cost and will undoubtedly save you a fortune in the long run. Without doubt, home alarm systems will decrease the likelihood of a break-in by the mere presence alone and should a break-in occur, there is no question that a functional alarm system will rapidly reduce the amount of time that an intruder will remain present within your home.
When searching for a competent installer of alarm systems Bramhope, EDT Security are without doubt, an obvious contender. No two homes will be the same and here at EDT, we recognise the need to specifically aim our service at your particular requirements
Most security systems focus on the vulnerable locations within a home, such as doors and windows, through the use of sensors positioned throughout the house. They are able to alert you immediately to the presence of an intruder. For even greater security, we at EDT suggest the addition of similar deterrents outside of their home, in order to keep potential thieves from accessing the house in the first place.
The two primary styles of alarm systems currently available on the market are unmonitored and monitored alarms. The choice between the two is ultimately a matter of your personal requirement. However, your home security system can include a control panel that connects your alarm system to our monitoring service
An unmonitored security system relies solely upon an audible alarm and flashing lights that will alert neighbours or passers-by that an intrusion has occurred and that the authorities should be notified. It is worth noting however, that a recent survey by a major insurance company discovered that 33% of Britons ignore ringing burglar alarms ? assuming (often incorrectly) that somebody else will sort the problem out.
The alternative is a monitored system, which works by immediately alerting the monitoring company if there is an intrusion. The monitoring company will then attempt to contact you or your named contacts to ascertain if there is an actual intrusion. If the monitoring company receives no response, they will then contact the appropriate emergency services. This option provides the most security for your property, helping to eliminate any risk of damage or theft.
When investigating the variety and effectiveness of the alarm systems Bramhope has available, another crucial consideration that you may wish to consider is the installation of smoke and fire detectors that will give you an early warning as to the outbreak of a fire and prevent a tiny incident from becoming a life threatening disaster.
The cost of alarm monitoring doesn't have to be prohibitive. It depends upon your choice of security systems and contract options. At EDT, we can provide you with a range of options, including tailor-made alarm systems. These can include specialty systems, such as panic buttons that can be activated in the event of an emergency. Also available are closed circuit cameras that allow monitoring and recording inside and outside your home.
To fully protect your investment in your home, it only makes sense to install a security system for your home. No matter what components you choose, you can feel confident that your home is adequately protected. All that you need to remember to do is to set the system when you go out.